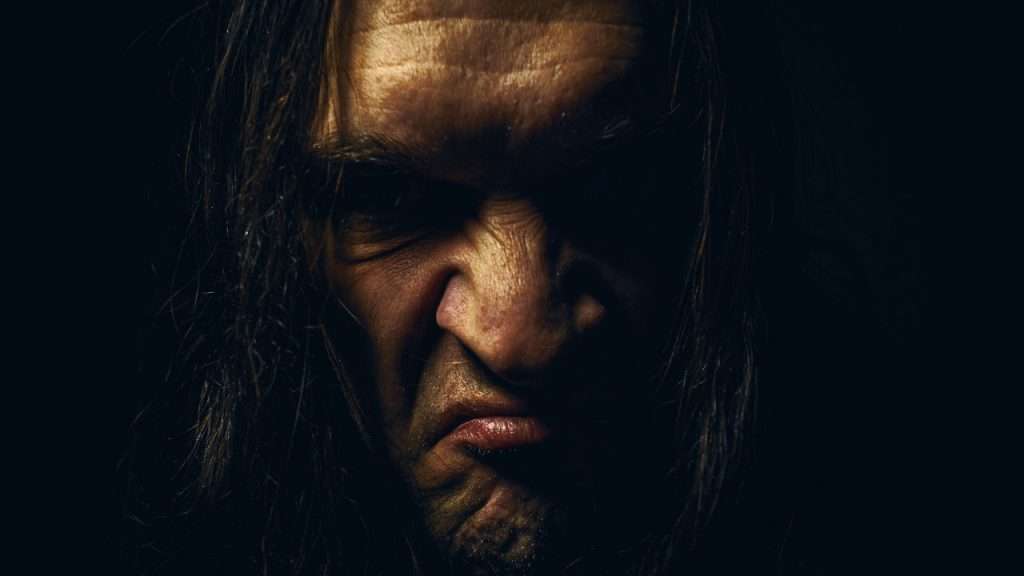 I tested A LOT of guitars in my quest for the best metal guitar and found a total of nine to be worthy on a list of the best metal guitars. But only one truly grabbed me by the balls, and that was the ESP LTD EC-1000.
I have been playing guitars for many years and have spent some time playing here and there for local metal bands. Come on, we've all been there, headbanging ourselves into oblivion to the heavy thump of power chords and dark riffs. Anyhow, I know what it means to play metal and what metal guitarists are looking for in their instruments.
While you could use any kind of electric guitar for the job, some guitars are just better for that job than others. That is why I brought you this list, so you can have a guitar that will improve the sound of your music and make you feel like one of the legends of metal doing it.
I chose the ESP LTD EC-1000 as the best overall model for metal because it can do it all. With this guitar, you can effectively play metal from every style of the past and today. ESP manufactured this guitar as its flagship product to allow players plenty of variety of sound, along with all the features you would expect from a high-end guitar.
If you want to know more about the ESP or if you would just like to see all the guitars I have picked out for you, continue reading to see how we ranked them.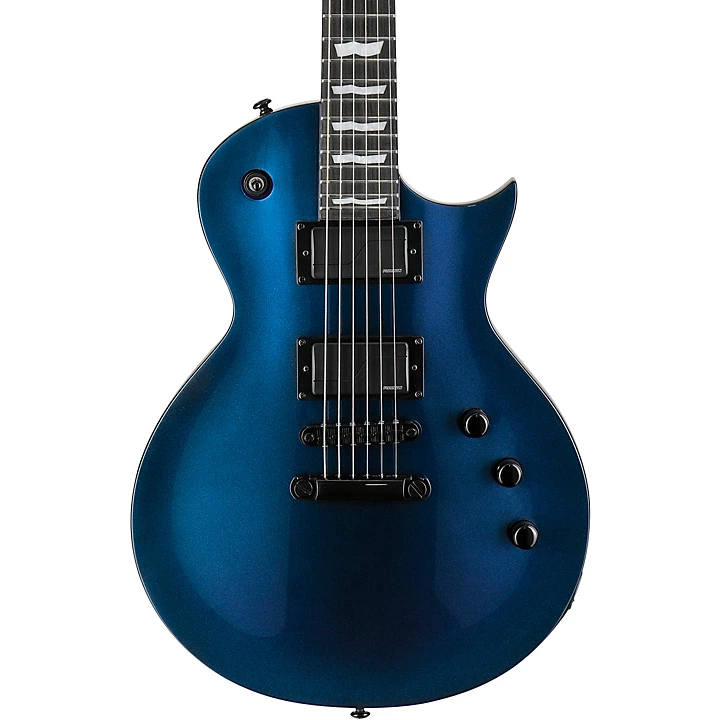 My choice for the best overall product on the market, the ESP LTD EC-1000, is the Cadillac of guitars for metal. It feels excellent in your hands and has a perfect balance of value for the price. You have a thin U-neck that allows you to change fingering quickly. While testing it, I found the neck quite easy to work with, and the larger frets made playing it easier.
Technical details aside, it is also a beautiful piece of craftsmanship, with a gorgeous finish on the mahogany wood. The glossy detail shines through in the light.
I also want to specifically note the sustain on this guitar. It is some of the best I've ever played with. I was impressed with how long I could hold a note while messing around with this instrument.
All told, this is the perfect guitar for metalheads of all skills. Perhaps the only drawback is the price, which, while not more expensive than other higher-end guitars, may still be too much for beginners only hoping to dip their toes in guitar playing.
Pros
Incredible quality
Great materials
Two EMG humbuckers for a heavier tone
Cons
Expensive
Requires batteries
---
Now, if you are just looking for the least expensive model that still will get the job done, I recommend the Jackson Dinky JS22. This guitar is quite basic, and you will not find a lot of fancy features housed within. But do not let the bare-bones nature of this instrument fool you, as it sounds quite good, and it felt extremely comfortable in my hands.
Jackson has long been manufacturing guitars for metal musicians, so you can be sure they knew what they were doing with this product. It is the cheapest guitar you will find that is worth playing, and it works as both a guitar for practicing and as a performance guitar.
While the guitar is not feature-rich, and some may see the design as a little plain, this instrument from Jackson is the best value on the market. It's easy to play, and I found the sound to be the best I have heard around this price point.
Pros
Great pickups
Good for fast playing
Excellent for beginners
Cons
Cheaper materials
Tremolo is not as great as you'd expect for a metal guitar
---
If you want something that is still budget-friendly but comes with a few extra bells and whistles, this model from Ibanez will appeal to you. While the price is not as low as the Jackson Dinky JS22, the RGA42FM is the exact balance you want between price and quality.
First is the aesthetics, and this guitar has them in spades. The design is quite striking, with the body converging into sharp-looking horns. While the wood is not the nicest I have ever seen, it is acceptable and will turn a few heads when you walk around with this instrument.
Another benefit to this guitar is its modability. It is quite basic on the surface, but you could easily add anything you would like to it. If you are looking for a guitar with potential and won't break the bank, you can't go wrong with this model.
Pros
Great quality to price ratio
Impressive design
Easy to mod
Cons
Power cable is too long
Wood could be better quality
---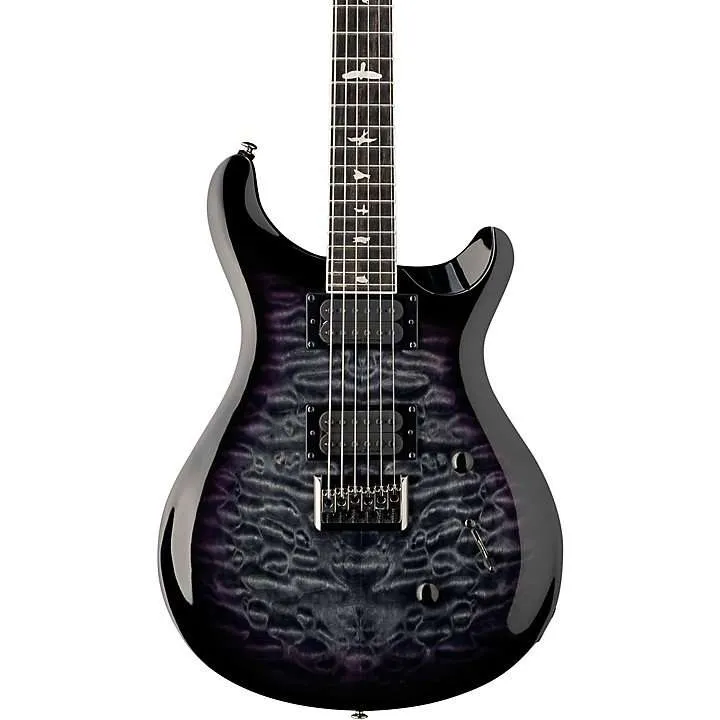 The PRS SE Mark Holcomb rivals the ESP LTD EC-1000 in terms of quality, though it does not quite reach those levels. While the PRS brand is not normally associated with metal, this guitar is perfect for shredding some chords onto your favorite track from Iron Maiden.
PRS equipped this guitar with Mark Holcomb pickups from Seymour Duncan, which gives the guitar a better sound output than many others on the market today. I noticed excellent audio when I was testing this fine specimen out.
It is quite a pleasing device to the eye as well, and anyone performing with this instrument is sure to turn a few heads. The ebony on the fretboard is eye-popping, and the finish on the body is unlike anything I have ever seen.
Pros
Aesthetically pleasing
Affordable price
Good quality
Cons
No locking tuners
May be difficult for beginners
---
The Jim Root Jazzmaster from Fender is a new take on one of the most iconic guitars ever. Even those who have never played in a band know Fender guitars, and the company has manufactured this model for metal players.
I first noticed the build quality when I picked up this guitar. It is sturdy and ready to handle the rigors of travel and regular play. The sound quality was excellent and competes with the heavy hitters on this list.
The Jazzmaster is the signature guitar of Jim Root of Slipknot. While this does give it some metal bonafides, this guitar's aesthetics may not appeal to every metalhead. The design is unique but may not be to everyone's sensibilities, and the plain finish may also turn some away.
Still, if you are looking for a powerhouse guitar and enjoy the look and prestige of playing Jim Root's guitar, this is a worthy purchase.
Pros
Great sound
Modern neck
Excellent for heavy playing
Cons
On the expensive side
Plain finish
---
Looking for an aesthetically pleasing guitar, look no further than this model from Jackson. In many ways, this guitar's design is the opposite of the Jazzmaster's.
The body has a vibrant look, with a satin finish on ash wood. The green highlights give this guitar an incredibly unique look, and you will have plenty of people asking you where you got this instrument after your performances.
The aesthetics are not the only thing to love with this guitar, as I found the playability exceptional. Jackson manufactured this instrument for speedy chord changes and shredding, and I found the 12" – 16" compound radius ebony fingerboard to be great for just that. Amazing in fact.
Metal music is often about speed, and this guitar from Jackson will give you all the agility you need.
Pros
Top brand pickups
Quality wood
Locking tuners
Cons
Short scale
Might be uncomfortable to play with larger hands
---
For a modern take on the classic Flying V design, look at this model from Epiphone. The Flying V remains one of rock's most memorable guitar designs, and Epiphone has made it the company's mission to bring designs like this into the modern age.
First, we will talk about the way it looks. If you like the Flying V design, you will love this modern reimagining because this guitar is beautiful to look at. I was impressed when I first saw it, and the finish of it impressed all my friends who had a chance to take a look at it.
Aside from its design, this is a great guitar to play. The humbuckers are Fishman Fluence and they sound really nice. Bridge pickup is quite hot and neck pick is really thick and warm. Gotta love it! And they give you plenty versatility as well, especially since they come with a push/pull function of the volume and tone pots. T
Pros
Shreddable neck
Good value for money
Exceptional quality
Jumbo frets
Cons
Can be difficult to play while seated
No lefties
---
Our final Jackson on this list is the JS Series Rhoads JS32T. This product is another excellent budget model; Jackson always provides superb quality in its guitars, and this one is no exception. The price is perfect for those on a tight budget or beginners just looking to try out playing guitar.
The guitar sounds great, though it does not hold a candle to some of the higher-end instruments on the list. Regardless, it is fun to play, and you get a good value for your money. The aesthetics are nice, though it is difficult to play while seated.
While this model will not likely blow you away, it is still a solid purchase for those looking for a cheaper instrument.
Pros
Budget-friendly
Great for beginners
Satin neck finish feels nice to play
Cons
Difficult to play sitting down
Build quality could be better
---
Seeking a seven-string guitar that does not break the bank? Well, this model from Ibanez has you covered. While not standard, this guitar feels the niche need for those who want to use a different style of guitar.
The neck is slimmer than most models, and you feel the difference when you play with it for a while. It also feels sturdy in your hands, so you never feel like the guitar is cheap or going to fall apart.
This guitar takes some time to get used to, as the frets feel different from most other models I have tried. However, if you need a seven-string guitar for playing metal, this is the best product on the market.
Pros
Comfortable
Versatile
Designed for metal
Cons
On the expensive side
Takes time to get used to
---
Metal Guitar Buying Guide
So what makes the best metal guitar? A bevy of features will determine a guitar's success in playing metal. While you could play the genre on any guitar, it will sound better on certain pieces of hardware.
Humbucker
The first item you should look at is the humbucker. You want a lot of gain in metal music, and though the amp takes care of most of that, the right guitar will help give you a better sound. To that end, you want to find a high-output humbucker rather than a low-output model. For even more info on metal pickups, please check out our review Best Guitar Pickups For Metal.
Neck
You need a guitar with as slim of a neck as you can find and a flatter radius. Speed is vital for playing metal, especially for the more technical genres. Having a thin neck will give you more quickness on the fretboards, allowing for easier shredding.
Body Type
Though you may picture a metal band playing on pointy guitars, you are not required to play metal on one. If you find softer and rounder bodies more to your comfort level or style, you should opt for them. Some may mock your choice, but it does not matter what your guitar looks like as long as you are comfortable playing on it.
Tuning
Finally, tuning will help you achieve the metal sound. Most companies ship guitars with standard tuning, but some allow you to down-tune them. While this is not a requirement for playing metal, it will help make your music take on some of the warped and distorted sounds associated with metal.
Conclusion: Best Guitars for Metal
With all of that said, I still believe the ESP LTD EC-1000 is the best metal guitar. While it is not the cheapest option on this list, it is an incredible piece of craftsmanship, and it will make all of your music sound better when played on it.
Aside from its sound quality, the build is sturdy and feels created to last. Playing on it is as easy as pie, and I highly recommend it. You can also check out these guitars at Thomann