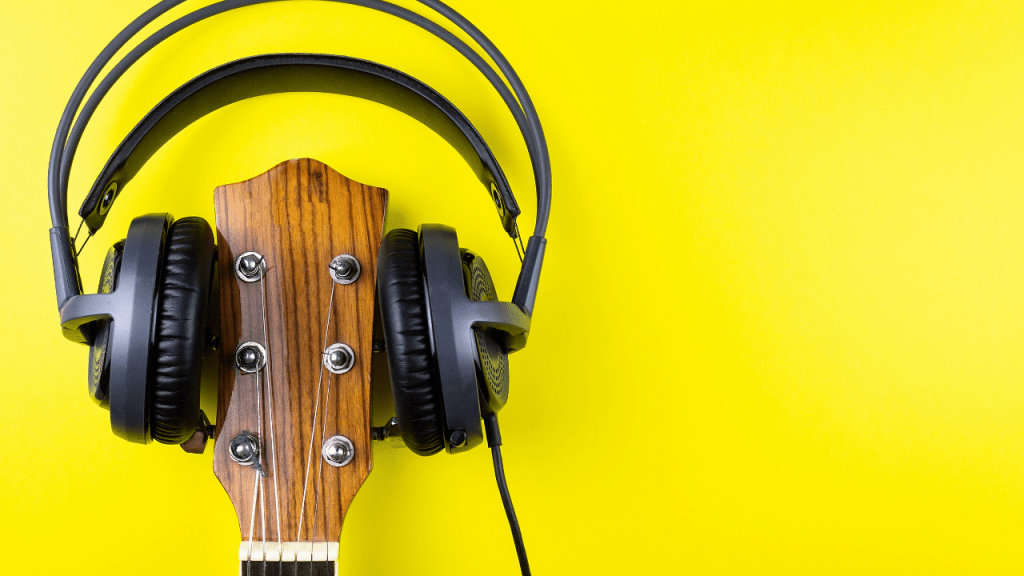 I tested eight products and found the Sennheiser Pro Audio HD 650 headphones to be the best headphones for a guitar amp.
Whether you're a professional or amateur, you may struggle to practice without annoying your family or neighbours. It can be hard to find time to play freely.
Fortunately, a good pair of headphones eliminates that problem. As long as you have the headphones, you can plug them into your amp and play. Then, you don't have to worry about disturbing others.
The Sennheiser headphones offer fantastic features that make playing enjoyable. You can be comfortable and not have to worry about the headphones distorting your sound.
Keep reading to learn more about the best headphones for you.
Best Headphones for Guitar Amp
Practicing the guitar can be loud, but you don't have to disturb others. If you need to practice in an apartment or at odd hours, consider these best headphones for guitar amps.
Then, you can practice whenever you need to without others hearing you.
The Sennheiser Pro Audio headphones are fantastic for serious guitarists. This pair features a frequency response of 41,000 Hertz. There are high-power neodymium magnets that are efficient and minimize distortion of the sound.
You get a 3.5mm (millimeter) jack, and the cable is almost ten feet long. That makes it easy for you to move a bit to help you get in the zone when you practice. These headphones use acoustic silk to help dampen and reduce distortion, and they're comfortable to wear.
Pros
Large frequency range
Minimal distortion
Comfortable
Long cable
Cons
Expensive
Some quality control issues
---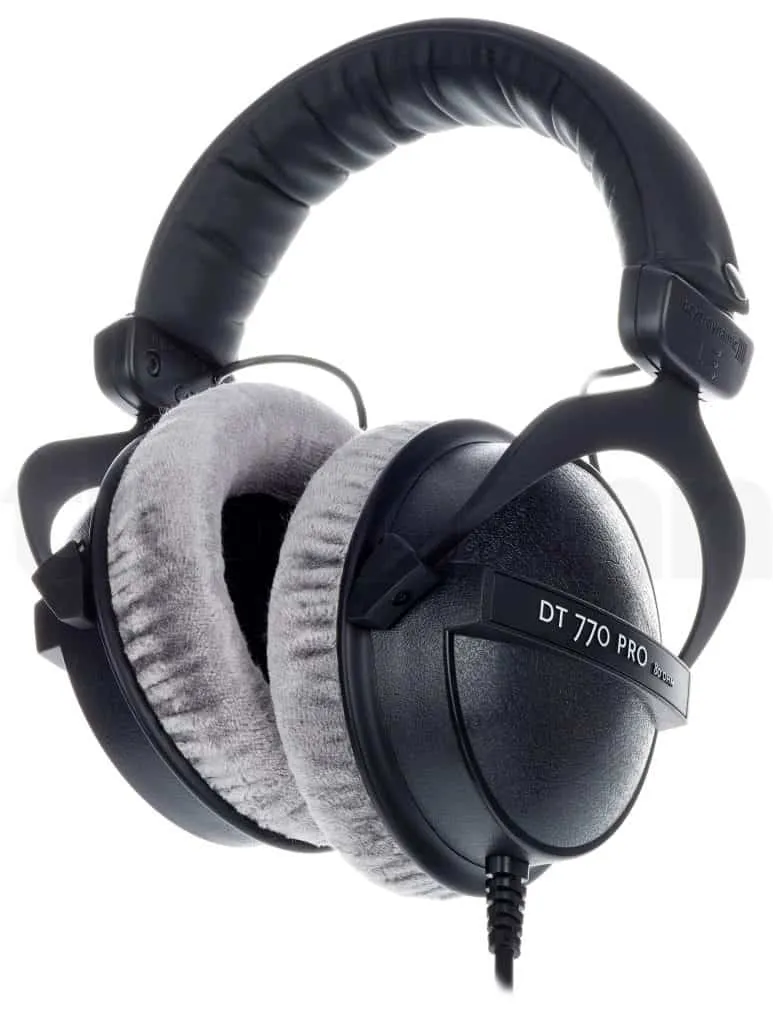 The Beyerdynamic DT 770 Pro headphones are another pair worth testing. You can use these headphones to practice or record yourself. They feature soft, replaceable ear pads so that you can get the most comfortable fit for you.
These closed over-ear headphones come with a 9.8-foot single-sided cable. Its frequency range is 5 to 35,000 Hertz, so you can hear the full range of the guitar. Plus, these durable headphones can stand up to almost anything you can throw at them.
Pros
Good frequency range
Replaceable ear pads
Great sound
Useful for recording
Cons
Unreliable
Quality control issues
---
The next pair of headphones to try with your guitar amp are the Sony MDR-ZX110AP headphones. They provide a rhythmic response to almost any track, so you can use them for a lot of different songs. You get comfortable ear pads, and the closed design keeps the sound in.
If you need to take a quick call, you can even use these headphones for that. While their frequency range isn't the largest, it's still plenty big, ranging from 12 to 22,000 Hertz. That way, you can get a nice sound from the low bass to the high range of your guitar.
Pros
Not too bulky
Comfortable
Versatile
Durable
Cons
Not the best quality
You get what you pay for
---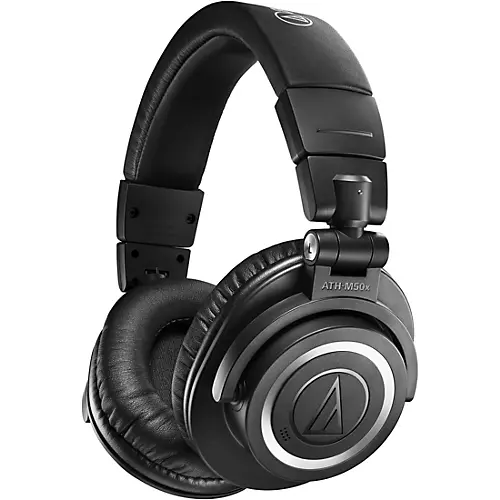 If you want the option to go wireless, the Audio Technica ATH-M50xBT headphones are perfect. You can choose between wired and wireless, so you get the flexibility you need. Both designs provide fantastic sound quality, and buttons in the ear cups make controlling the headphones easy.
These headphones come with a large aperture driver to help get a clear sound. Pitches in the bass range are accurate, but you can hear the right notes at higher frequencies as well. Use the included charging cable to make sure you have plenty of battery for each practice session.
Pros
Wireless
Comfortable
Easy to hear
Good frequency range
Cons
A little expensive
Not the best quality
---
The BOSS WAZA-AIR headphones are perfect for use with your guitar. Like the Audio-Technica pair, these are wireless. If you like to move around your studio as you practice, you'll love the flexibility these headphones offer. The rechargeable batteries have an auto-standby feature to conserve battery life.
You can enjoy low latency, so you can hear the notes as you play them. Each charge gets up to five hours of use, which is plenty of time to play in a day. And you can even configure the tone settings to find the ones you like.
Pros
Wireless
Great quality
Comfortable
Good battery life
Cons
Can disconnect easily
Expensive
---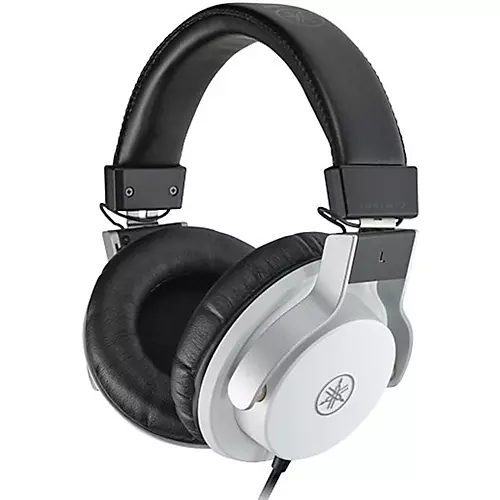 The Yamaha PAC HPH-MT7 headphones are another excellent choice for your guitar amp. They feature a closed-back design to help isolate the sound for you. You can pivot the arm and adjust the slider to keep the headphones comfortable for long wear.
Synthetic leather ear cushions also improve comfort and sound isolation. These headphones come with a standard stereo plug adapter so that you can plug them in easily. And everything is in a nice pouch that you can use for storage and transportation.
Pros
Good sound isolation
Soft materials
Comes with accessories
Great value
Cons
Not the best quality
Could be more comfortable
---
Next on the list of the best headphones for a guitar amp are the VGH AC30 headphones from Vox. These headphones are relatively affordable, and they have great features. The frequency range is 20 to 20,000 Hertz, which is perfect for most guitar music.
You get a good quality pair of headphones, and you can use them for playing guitar and listening to other artists. That versatility also makes the pair useful for different genres. If you like to play tons of music but don't want multiple pairs of headphones, these are for you.
Pros
Affordable
Versatile
Good quality
Easy to use
Cons
Not wireless
Not the most comfortable
---
The AKG Pro Audio K240 headphones are another somewhat affordable pair, and they come in both wired and wireless varieties. These professional headphones have a semi-open design. If you get the wired version, you'll get a 9.8-foot cable, so you can still move around as you play.
This pair comes with a stereo plug and a screw-on adapter, so you can plug it into more places. That way, you don't always have to use the same guitar amp. Plus, the ear pads are replaceable, so you can make the headphones as comfortable as possible.
Pros
Versatile
Comfortable and adjustable
Wired and wireless
Professional design
Cons
Can pull on your hair
Poor dynamic range
---
What to Consider When Buying Headphones for a Guitar Amp
It's good to know about the best headphone choices for a guitar amp. However, you need to know how to select the best pair of headphones for you.
That way, you'll be comfortable and have the frequency range you need to enjoy playing your guitar. Consider the following factors to help choose a good pair of headphones.
Normal or Studio
In general, studio headphones are better than normal headphones for playing the guitar. This is because normal headphones don't offer as good of a sound reproduction. When you use normal headphones, you may miss things that you'd hear with a studio pair.
If you use studio headphones, you'll get a better idea of how you truly sound. That can help you focus on what you need to improve. Plus, you can often use the same headphones when mixing and editing music.
Frequency Range
The next thing to think about is the frequency range you want or need. Guitars can play frequencies as low as 80 Hertz and as high as 1,200 Hertz, so that's the minimum range. However, you may want a larger range if you also play the bass guitar.
That way, you'll be able to hear all of the notes, even in the extreme ranges. The last thing you want is to lose your low or high notes because of your headphones. Most good headphones will have the necessary frequency range, but it doesn't hurt to check the range of the specific pair.
Noise Cancellation
Noise cancellation is more of a personal preference, but you should think about it. Decide if you want noise-canceling headphones to help narrow your search for the right pair.
You may want noise-canceling headphones if you need to practice somewhere with ambient noise. But you may decide they aren't necessary if you have a home studio with plenty of soundproofing. If you can't decide, try both types to see which you like better.
Wired vs. Wireless
Another decision you need to make is if you want wired or wireless headphones. Wired headphones tend to be more reliable, and you don't have to worry about losing the connection to keep playing.
However, wireless headphones allow you to move around your studio more. Even the longest cable may not give you enough space, depending on where your guitar amp is. Just remember to charge them before your practice session so that you have plenty of battery life.
Price
Of course, you also need to consider your budget. You can find some headphones for as little as $20, while others cost more than $400. Fortunately, you don't need the most expensive pair to get a good sound.
But before you choose the cheapest pair, consider the value. Sometimes, it's worth spending a bit more to ensure you get a pair of quality headphones. While the initial cost is higher, you may save more since you don't have to get new headphones as often.
Comfort
You should also think about how comfortable the headphones are. If you plan to spend multiple hours practicing your guitar, you need headphones that you like wearing. Consider trying a few pairs of headphones in person to see which feels the best on your ears.
Also, look for headphones with replaceable ear pads and adjustable bands. That way, you can make sure the headphones will feel comfortable on your head and ears. This is especially important if you practice a lot, but it also matters for shorter practice sessions.
Fit
Along with comfort, consider how well the headphones fit you. If they're too tight, they won't be comfortable to wear for very long. On the other hand, headphones that are too loose may not stay on your ears.
Getting the right fit matters regardless of your playing. For example, consider if you're a headbanger. If you are, you really need a pair that fits. Otherwise, your headphones could fall off in the middle of a song, and they could break if they aren't durable.
Reliability
Having reliable headphones is crucial no matter what other features they offer. This is particularly vital if you choose wireless headphones. You need to know if they can maintain a Bluetooth connection or if you'll have to stop to connect them every few minutes.
Luckily, you don't have to worry as much about this with wired headphones. But you should consider how easy it is to bend or break the cable, rendering the headphones useless. You also want to make sure the headphones won't stop working after one or two drops.
Accessories
You might also want to consider what comes with the headphones. Think about if you may want to replace the ear pads, in which case you'll need removable ones.
Another accessory you might want is detachable cables. Then, you can switch out the cable or play without any cable at all.
And if you plan to practice in different locations, consider if the headphones come with a case or bag. That way, you can protect them as you go to and from the studio. If you take your headphones to different places, you should also make sure they'll work with different amps.
Choosing the Best Headphones for a Guitar Amp
The best headphones for a guitar amp can depend on many factors. First, you have to consider the amp, but you also should consider your personal needs. Think about how comfortable you want the ear pads to be and if you would prefer wired or wireless headphones.
Overall, you can't go wrong with the Sennheiser Pro Audio HD 650 headphones. They're very comfortable and offer minimal distortion. That way, you can hear how you sound without interference.